Looking back over my life and the thread that weaves through my offerings in the world, I have always adopted the role of the midwife, ushering in a culture of freedom and personal empowerment.
Whether supporting the creativity and free expression of festival culture (I was on the board of Burning Man's little European sister Nowhere for many years), the reclaiming of female erotic empowerment through my involvement in the burlesque industry in London, becoming an international facilitator in the realms of  authentic eros and human connection, or my work with the menstrual cycle, I have always had a knack for being in the right time and the right place, supporting a movement to tip into more of a collective consciousness.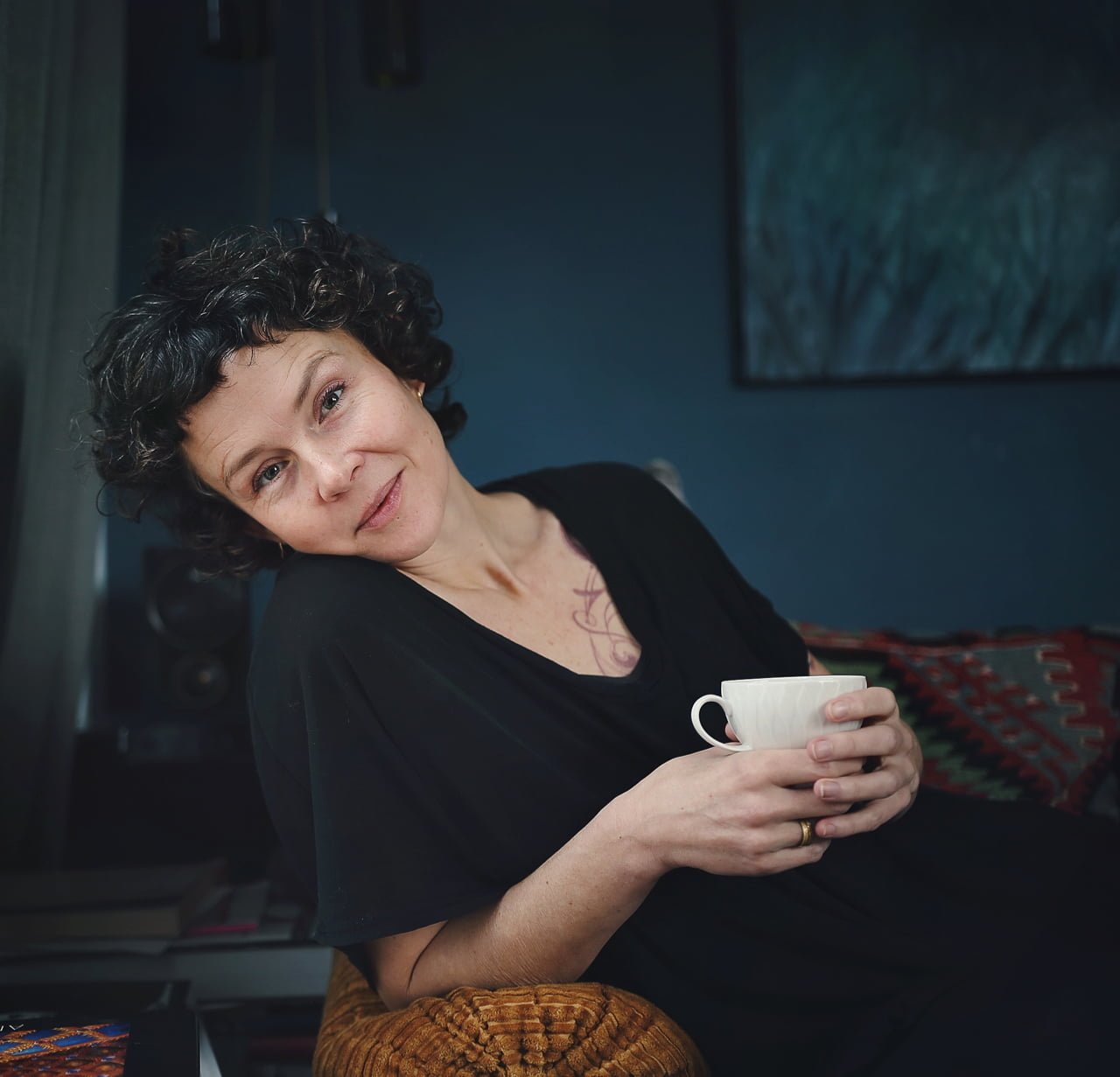 After working a number of years with creating workshops exploring intimacy (including Authentic Eros, with my colleague Kai Ehrhardt), my pathway into feminine leadership was catalysed by my work as  a dominatrix, where my intention was of creating a field of growth and healing for both myself and my clients.
Beyond rich opportunities to deepen my enquiry around our collective shadows of the victim/perpetrator, and how to work with shame and personal empowerment, the phenomena of patriarchal power dynamics being played out through this archetype, begged the question of what power could be beyond this? And how might my inherent leadership style be influenced by my female body?
Thus began my research into the womb as a pathway into leadership, as a tool for self-care, feminine embodiment and social change, and I founded Know Your Flow, an online course as well as international community, as well as co-founded Sensing the Change, an initiative that brings together somatics and social change.
I believe that the more we experience ourselves as 'being' a body, rather than 'having' a body, the more we come out of a 'power-over' relationship to life and into a sense of kinship with the world.
And I believe there's no amount of political strategy that will be as powerful as re-learning collectively to befriend our bodies. 
The more we are able to listen to our bodies, the more we are connected to our core foundational needs and natural rhythms, the less likely we are to put up with our current systems, that are not conducive to life thriving, and the more we are able to respond to our earth and offer inspired action for positive change.
By doing this, we are the quiet revolution, weaving a web of connection and solidarity to life around the world, creating balance from the ground up.
I'm glad you're here.
I give thanks to my teachers, mentors, guides and sources of inspiration, which include:
Alexandra Pope & Sjanie Hugo Wurlitzer (my guides at the Red School)
Susanne Brian (close friend and mentor around self-love & emotional literacy)
John Hawken (Tantra & Dark Eros, a mentor and collaborator in the past)
Andreas Demmel (systemic constellation work)
Anodea Judith (Western Psychology and Eastern Chakra Systems)
MaryAnn McCabe (my spiritual mentor since 2003)
Thomas Hübl (with whom I studied Collective Traum and Healing through We Spaces)
Charles Eisenstein (one of my favourite thinkers and speakers)
Deborah Anapol (Pelvic Heart Integration)
Joseph Kramer (The founder of Sexological Bodywork)
Philip Shepherd (Favourite Embodiment 'thinker')
Kai Ehrhardt (Founder of the Somatic Academy, Authentic Eros, long time friend and collaborator)